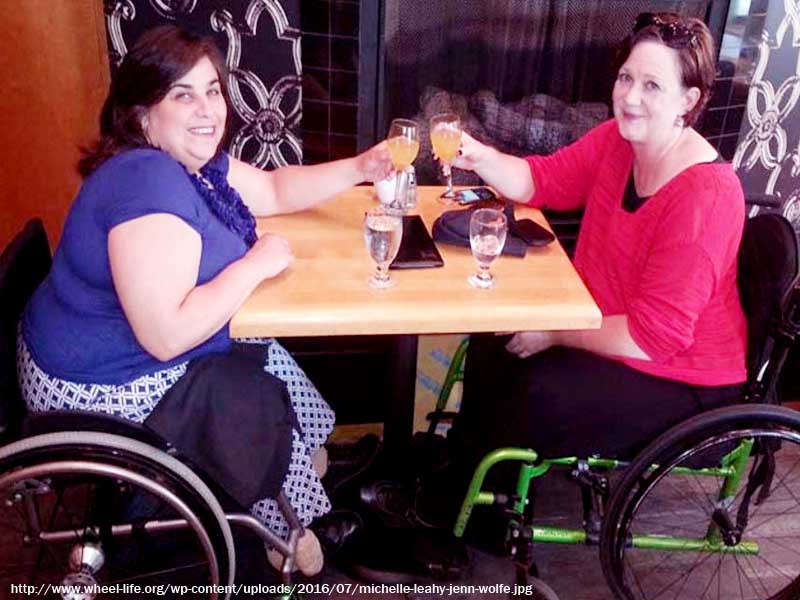 When we plan to dine out, our first priority is a good food and a comfortable environment. For some people selection of cafés or food outlets depends on how disabled friendly they are. Such as pathways, wheelchair accessibility, parking, elevators, accessible bathrooms etc. It becomes a trickier task for the people with special needs to find accessible cafés or restaurants, which is now a common leisure and recreational activity.
Leisure is a crucial aspect of one's life and right of every human, their special needs should not be a hurdle to their freedom.We need to become more concerned towards their special needs so that they can enjoy life to the fullest like everyone else. The good news is that the many cities, especially metros in India have started with such facilities to comfort the disabled visitors with a welcoming attitude. A reason to cheer for our physically challenged friends who avoid eating out due to accessibility issues as most of cafes or hangout places don't even have basic facilities like accessible toilets, these developments are like a drop in the ocean. However, catering to the special needs there is a more scope for improving these facilities.
These changes are not limited to the only real world, a virtual world too becoming disabled friendly and offering advanced search options for specially abled so that can easily spot cafes having accessible facilities in the area. Zomato, an online platform has a unique feature of 'wheelchair access' which quickly filters disabled friendly cafes in the city. It is highly recommended to the individuals who are in a wheelchair or having any difficulty in walking. This feature was prompted by one of the users, Nipun Malhotra who is himself a disabled and was denied entry to a restaurant. He was so disappointed by the incident that he decided to approach zomato.
A lot of restaurants in the city are not accessible which is the reason celebrations sometimes end up not including those with special needs. So while celebrating you must check these features to include senior citizens or someone who is specially abled.
It is appreciable that we are progressing towards making our places more disabled friendly. On a global level, advancements and concerns are on the rise regarding the accessibility issues. New York City has launched a Restaurant access programme (RAP) where restaurants will be surveyed on the basis of wheelchair friendliness, if they qualify, a design of RAP will be posted in the window of the restaurants to promote the fact that the place is 'Wheelchair friendly'.Good job!
Below are a few of the criteria that Cafes or restaurants can make to help the disabled people.
Install Accessible toilet, build special ramps or bus lifts, enlarge doorways and hallways to accommodate wheelchairs, redesign seating and parking spaces, enlarge bathroom stalls with grab bars, make sure walks and entrances are levels, hearing aids and services may be required for customers and patrons with hearing loss to help them communicate with workers and staff, moveable tables are awesome for wheelchair visitors so that they can move freely. With all these changes, and a welcoming attitude can make a dining experience memorable
Source:http://www.india.com/travel/articles/5-restaurants-in-india-that-are-disabled-friendly/
https://lbb.in/delhi/lbbpicks-wheelchair-accessible-restaurants-delhi/
http://www.accesstourismnz.org.nz/tag/wheelchair/