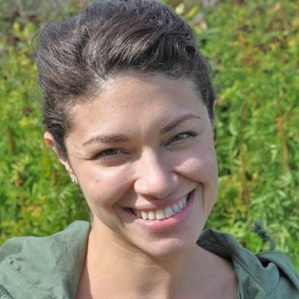 Zacha Tuttle, Business Consultant & Marketing Specialist, New York
As a procurement counselor, I have the privilege of working one-on-one with small business owners, helping them market their goods/services. I'm constantly in awe of the talent and determination of my clients. Here I'd like to share some of the things I've learned, that could help businesses become more futuristic and effective in their marketing.
What do you do? Being able to communicate what you do is the key to knowing your customer. Ideally, you want to be able to communicate this in one sentence, or a concise statement. This will show that you are grounded in skill set. When meeting with clients and reviewing industry codes for selling, business owners will be tempted to say, "I can do that too" and feel compelled to venture out into other categories of work. My response is, "I'm sure you CAN do that, but what is it that you do BEST?" This always helps narrow in on the company's objectives, establishes a brand and will help potential customers feel confident with their purchase.
Never Stop Learning: from your peers, clients and your environment. You have built a business on your experience and expertise – understanding that there is still much to learn is not a weakness and does not diminish this fact. As a business owner, you are the expert in your field, you are thinking about your craft 24/7 but your client, whether it is a private or government sector, speaks a different language. They need you – the company, to translate the message of what you're selling. There are many accessible tools and resources out there to help connect the dots, make the most of what's out there. Many government agencies have small business departments, there are workshops, networking events, and local economic development centers that want to see businesses in their communities grow.
Evolve: Change is a necessary component to growth, in both your personal life and in your business. As a business owner, you have dedicated countless hours and tremendous effort into building a strong foundation for your business. But one thing we take for granted is that in the midst of all our efforts time passes…and it passes quickly. As the years pass new technologies emerge, younger generations bring fresh insight and ideas into the workforce, and to keep up with the industry and the changing landscape we must embrace this. It is in fact, the only way to ensure business survival. I often come across people saying that they don't see the significance incorporating new information or technologies to their business models because they have "always done it this way". This perspective will only close doors to opportunity.
Bring Sustainability at the Core: Creating sustainability within your business is necessary, not just for growth but for survival- the resources that you consume or the disposals that you make, or the overall impact on people. Think about the ways your business has an impact on your local community, on the environment, on your employees. Implementing the smallest changes could affect the economic and environmental ecosystem right in your community and could reap great benefits.