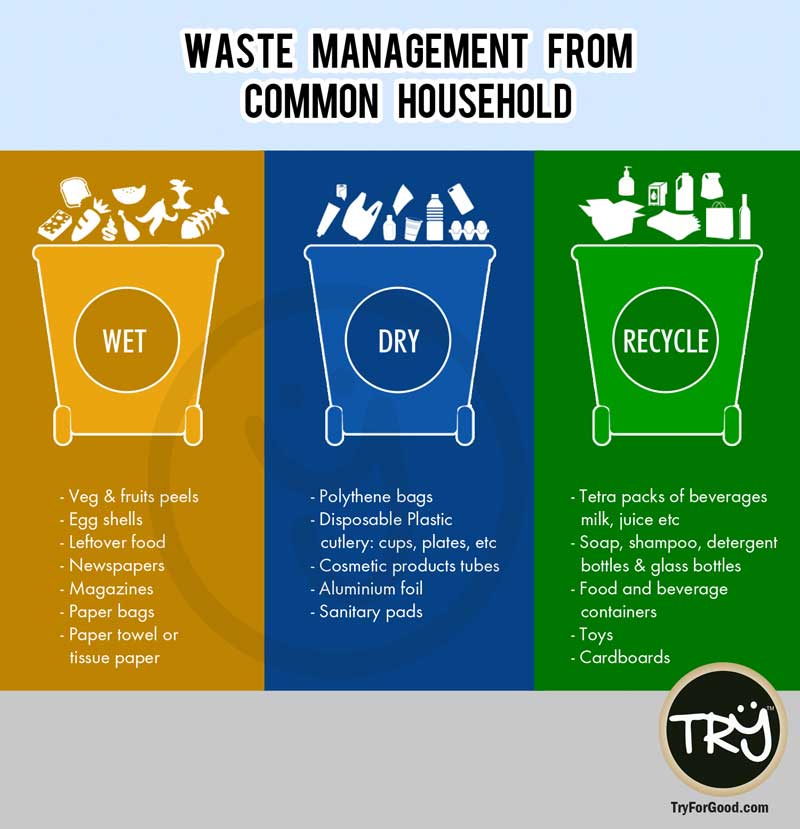 We clean our homes everyday, throw trash into bins and forget about it as it leaves our home. But what leaves your home stays into your environment and your ecosystem. It directly or indirectly impacts the water that you consume, the air that you breathe, and food that you consume. Some thoughtful communities have taken steps towards a healthier environment by managing waste at homes.
Waste segregation is the best practice for disposing waste in an eco- friendly way. It just requires the first thoughtful step of keeping two trash bins at home- one for WET waste and the other for DRY waste.
The WET waste can be composted by you at home, or you can use the compostable trash bags. In paucity of resources using newspapers for trashing organic kitchen waste is the best idea.
The DRY waste is recyclable plastic.
Other RECYCLABLE/ E WASTE. While the glass, cans or larger containers are anyways best practiced to be given to kabadis (junk dealers) for recycling.We also generate lot of e-waste which should be segregated too for recycling.