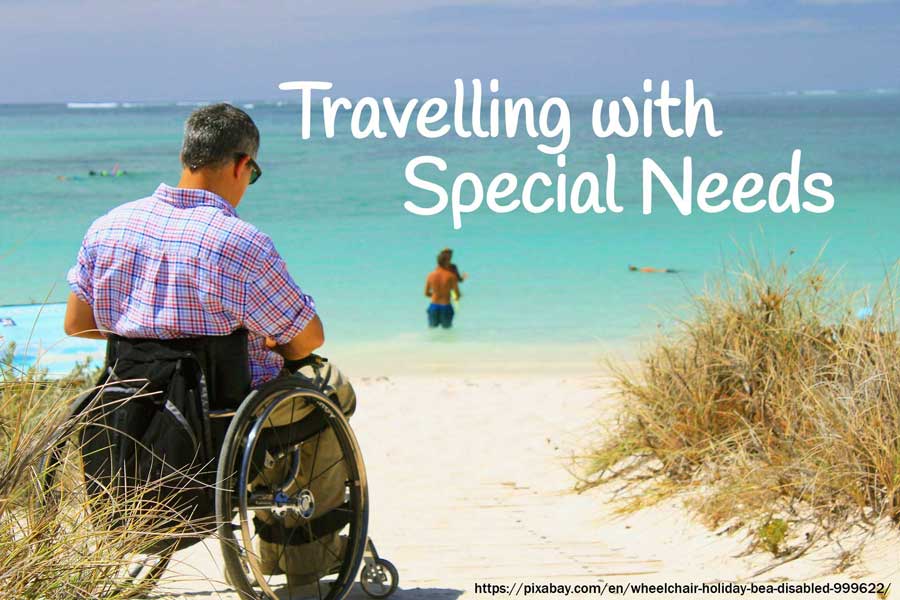 Traveling is a leisure activity which rejuvenates our body and mind. We all like to explore beautiful destinations. But have you ever thought about the people who are disabled or have special needs. Perhaps they need bigger motivation and creative engagement than anyone else. Unfortunately, they have to face many difficulties while traveling which refrain them from exploring.
Around 21 million of the population is suffering from various kinds of disability in India. But when we talk about travel and transportation in India, we are not so disabled friendly. Booking the tickets or to access different floor levels, or using the restrooms, water or refreshments, mostly places may suffer from accessibility issues.Under the Sugamya Bharat Campaign lot of new avenues have been planned for better accessibility, but we are yet to see the proper results. Though online booking is there, but not every disabled person possess the knowledge of computer or ability to use the facility. When its comes to railways and bus transportation services, their scarcity of elevators or escalators, ramps, wheelchairs or escorts. All this restricts mobility for the disabled people and also increases the onus for caregivers. Comparatively air transportation is much better facilitated, but not everyone can afford the airfares and not every destination has airports.
The good news is that the travel industry is waking up to accessibility and paying more heed to the disabled travellers. There are various organizations such as OurNativeVillage.Com, Umoja, Traveanotherlindia.com SpecialtoursIndia, Specialholidays.in, PlanetAbled,Traveleyes.com providing services with tailor made packages for the disabled travellers so that they can experience and explore various destinations with a proper support system. Companies like Travel Another India are providing training to the taxi drivers and helpers, teaching them to assist wheelchair bound travellers properly. Interesting facts about these travel companies are that some of them are owned by the disabled themselves. Traveleyes is owned by Amar Latif who became visually challenged at the age of 20 due to Retinitis pigmentosa. He decided to engage sight partners at discounted prices to pair with the blinds for travel. These initiatives have taken by the travel industry making travelling more accessible and comfortable for this segment.
There are disabled friendly tourist spots in India such as the Golden chariot, it is a luxury train in Karnataka which has a separate cabin for the disabled travellers which makes its accessibility to attractions that are disabled friendly in the country. There is cab facility for people with special needs in Bangalore by KickStartCabs started from 2013.
There are various types of travel guidance available online, which are really helpful in providing useful information related to disabled friendly destinations, budget, managing holidays etc.Few measures which can be taken in order to make the journey more comfortable such as: Consult a doctor while planning a trip, plan an itinerary, carry all the medicines and prescription.
Source: http://timesofindia.indiatimes.com
http://timesofindia.indiatimes.com/life-style/Wheelchair-vacations/articleshow/20133600.cms