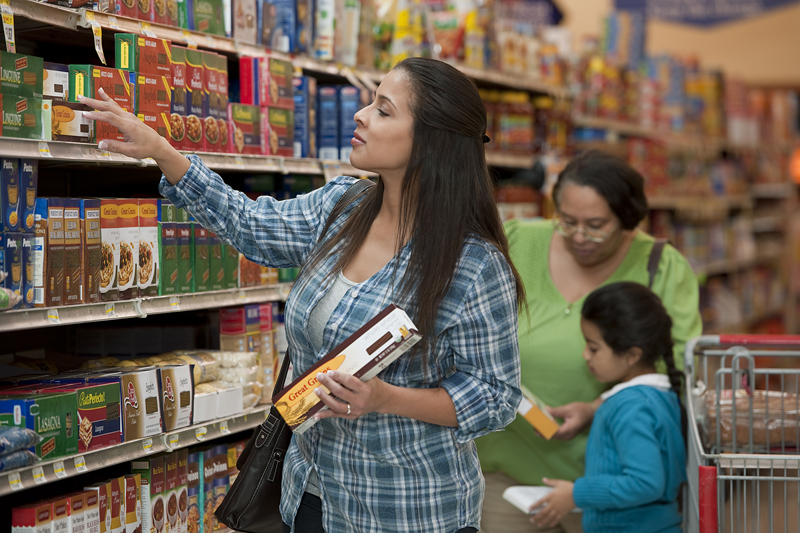 There is no guarantee of purity in the food that we consume today- whether it is cooked, frozen or a packaged food. From pesticides to artificial colors, there are many toxins to which the food gets expose to right from the beginning i.e. sowing to harvesting to storage or supply chain.  Added sugar, artificial colors, and essence may trigger illness in people with chronic diseases.
We need to shop smartly for living a healthy lifestyle. Grocery shopping can be stressful for many of us. Here are some simple tips for a smart grocery shopping
1)  Buy from hygienic or recognized stores which could be the grocery store next door or a branded one. Places with moving stock will be a better choice for fresh food options.
2) Check manufacturing and expiry dates
2)     Check that the product is sealed properly and that the package or seal is not tampered or torn.
3)     Go for samples unless sure of quality and brand
4)     Special attention should be given to dairy items. And the packages should be cleaned before opening them or storing them in refrigerators
5)      Frozen foods many bacterial outbreaks, may cause many diseases when salt content is excessive
6)    If you are suffering from any chronic diseases like diabetes make sure you don't buy added sugar products like juices
7) Use your own cloth bags for purchase or choose eco-packaging from the stores.
8) Do check the labels for all the ingredients displayed on the food products
9) Prefer organic food
10) Try eating fresh
Source: multiculturalretail360.com