Young entrepreneurs makes matchmaking app for
specially abled
Shankar Srinivasan, Co-founder of "Inclov" in conversation with
Dr. Anju Dave Vaish.
People with disability are often ignored by the society while pursuing their fast paced world. Their family members also tend to feel the limitations to take them along with or they themselves get confined.Soon they start withdrawing being labeled as "special". Parents of disabled children keep worrying about what would happen once they pass away. But then there are some brilliant minds, which do not just empathize with especially abled, but bring about revolutionary match making app where these people can find their companions in similar space. Together, they can spin their own compatible world. Anju talks to Shankar Srinivasan, the co-founder of "Inclov" about their venture.

Anju: Usually people have some life altering experience to be able to empathize with the disabled or the caregivers? What made you arrive at this?
Shankar:I used to play football and once I had an accident which made me confined for three months due to a meniscal tear. But, that incident was not a trigger, but rather a final calling for "this is it!"As friends, Kalyani (Co-Founder, Inclov) and I always used to play cupid for some of our friends and we were always interested in match making. But we always used to find the mainstreams too mundane or too luxurious- the likes of Shaadi or Tinder. We wanted to create a niche and followed our instinct on which community needs it the most.
We wanted to create a niche and followed our instinct on which community needs it the most.
Kalyani gave a head start to the concept with "wanted umbrella" match making for especially abled. She was in Gurgaon and I was in Mumbai. I met Kalyani on a train to Jaipur. We were to convene at Agra for the AIESEC meet.
I joined Inclov in October 2015 after the crowdfunding campaign ended and I realized it can't be done part time anymore. We started building prototype soon after, and the app was launched in Jan 2016.
Anju: Both you and Kalyani are young as founders of Inclov. Who are your key mentors?
Shankar:We have been pretty lucky for getting mentors and their advice. From something as large as the business decisions to some small operational issues, we always had handy guidance. Our key mentors include Will Bunker, the founder of Match.com, Raghav Bahl, Sarbvir Singh and Asha Jadeja Motwani. Our advisors and investors are extremely wise and experienced people. They are also very accessible for any business related or even any other problem that we may have.
Our idea actually did not need much convincing. We reached out to them at a point where we had already done something. We had raised money on the crowdfunding platform (more than the desired goal) in just in two months' time. So our mentors did know that the idea is great and at the same time, we are ourselves passionately geared to change lives and deliver something as never before to the community.
So our mentors did know that the idea is great and at the same time, we are ourselves passionately geared to change lives and deliver something as never before to the community.
Then, of course our backgrounds from AIESEC had given us a sound approach and thinking 100% possibilities of different avenues. The organization forces you to think beyond what you can do beyond your regular college life. After college sessions are nice to interact with the mentors or the CXO league. This is a sound base to get your initial network of people. As a matter of fact, we had met our first mentor at AIESEC.
Anju: What about funding (It is very vital to any idea's execution)? How much are you geared up for the competition?
Shankar:Kalyani came up with the idea of crowdfunding. We had nothing but only one thing on our mind i.e. how to reach the goal. We had been also lucky with some volunteers coming forward to help with initial prototyping. A developer wrote to us that he will help.
We went on to raise money at Wishberry.in which is an Indian crowdfunding organization. They were also very new that time and it worked well for both. We were not certain about setting the goal, but we knew that we can't be very ambitious and. In just two months' time, we had raised 6.5 lacs, way more than our goal of 5 lacs. The Wishberry founders were very happy with our successful campaign, and it is exemplified in successful case studies. If you have a bright idea, with proven work and passion, there are many bigwigs and CEOs looking for investments.
As for the competition, we are the first movers for the App. There are many players, but either it is not their mainstream or their offerings are not accessible by the majority. We have tapped on the much-neglected area, making it as our "core."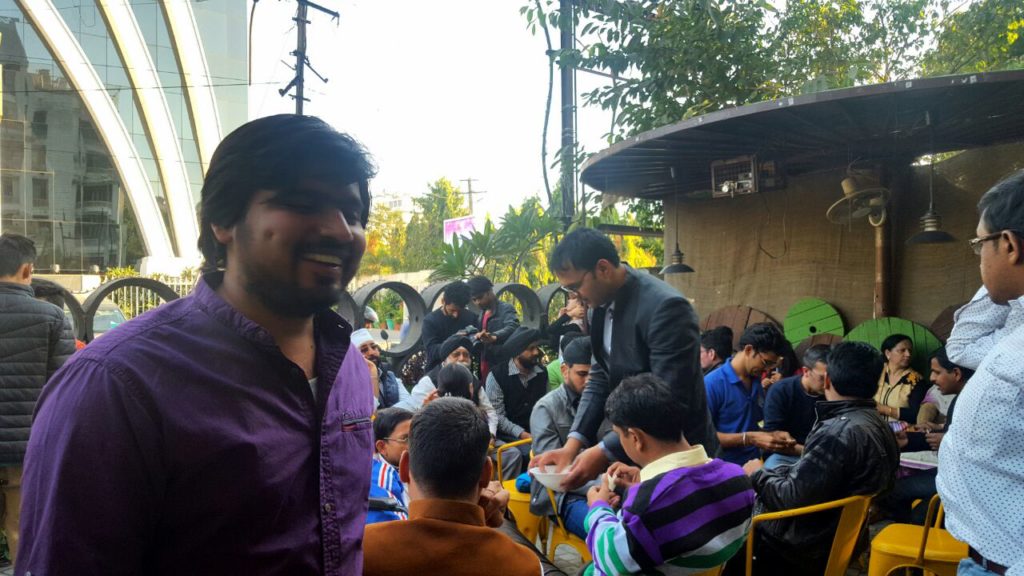 Anju: There are some people who fumble with phone usage, especially those who may have little cognitive issues? Did you come across any such feedback for your design?
Inclov is designed keeping the disabled persons in mind. The app is fully accessible to the visually impaired.
Shankar:Inclov is designed keeping the disabled persons in mind. The app is fully accessible to the visually impaired. There is a feature called as Talkback on Android, with which the users can use voice command. Each image needs labelling which is used by 'text to speech' for accessibility. We have taken care of many disability issues, such as people with a certain degree of disability cannot perform swipe movement, so we have provided page tap feature instead of swipe. Some people with hands debility will use their toe, so we have ensured that the buttons can't be too small. But yes, there are miles to go, to be more and more compatible with diverse needs.
As of now, we are only android. But we are working on iOS and soon we will have web app too.
Anju: What is the kind of disabled profiles registered with Inclov? What is number of registered users and successful matches?
Shankar:About 50-60% registered users have a physical ability such as spinal cord injuries, cerebral palsy etc. The app is targeted primarily for singles to find a match. So the primary age bracket is 25-40 years. But then the app is also used for finding a friend for someone who is in the age bracket of 18-25 years, or a companion for 60+ years. So the scope widens.
We have over 7000 registered users. The successful matches are close to 3000.
Anju: Social Spaces is an extension of Inclov for the offline meetups. Is the response good for it? Are people a little conservative in smaller cities?
Shankar:'Social spaces' is a very thoughtful idea and we are getting a great response. We have meet ups where 40-60 people come from the city and the surrounding areas where the event is held. A girl had come all the way from Ranchi in our event at Jaipur.
The response is good even in smaller cities like Agra. However, I count on any place's progress based on the number of women coming forward. Mostly in smaller cities, the ratio is higher for the males. Maybe they are not too familiar with such informal concepts where actually you do not need to carry your biodata or pictures.
Social spaces are also meant to be led by the volunteers. We got a good response for that as well. In Delhi, we have three ambassadors who have conducted their own meetups. About three people are identified in Jaipur.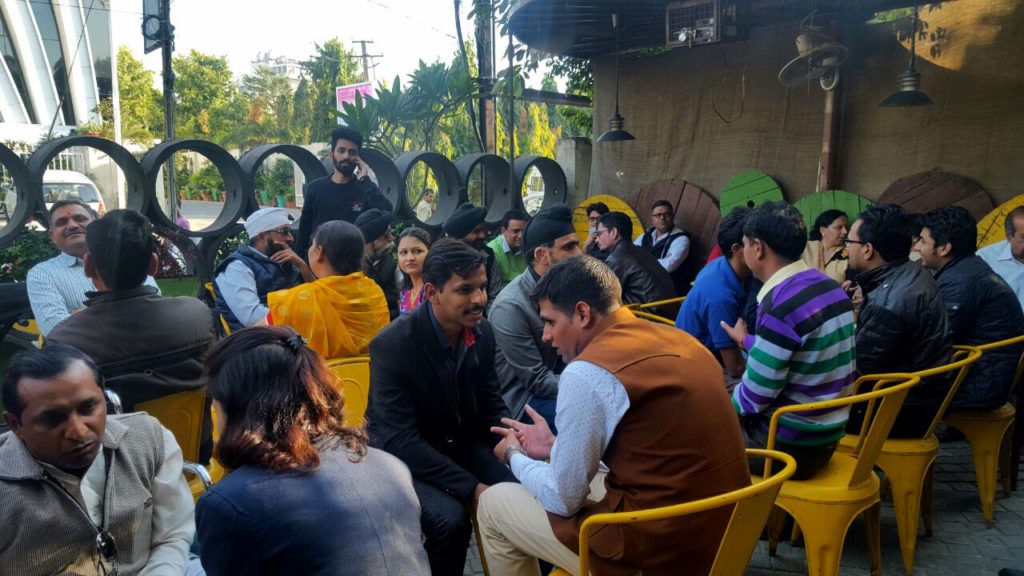 Anju: How supportive are your family members for this work which must be very demanding. Especially as you may be working on perks instead of packages?
Shankar:There was no package. But the concern for my mother was me leaving Mumbai. People come for jobs to Mumbai and why do I need to leave. It was hard to convince her! Dad is from a business background and we had a very detailed discussion about what I am up to. He was supportive.
Fortunately, I have not taken money from home. Now everything is set up here in Gurgaon- our team, office infrastructure which is anyways 2-3 times less costly than Mumbai.