What we eat was always important from nutritional perspective. But today unfortunately before the nutritional value, our concern comes for 'food safety". In developed countries if we demand GMO labels; in developing ones we just live hoping that what we eat is safe! There is no assurance. For the same reasons some of the well-educated, high salaried corporate professionals shifted their interests into agri-entrepreneurship. Satish Suryavanshi is one such passionate entrepreneur who after his 20 years of corporate career, decided to bring this "assurance" to Mumbai consumers through Natural Farming with "Farm to Home" concept. Dr. Anju explores interesting aspects of farming with him.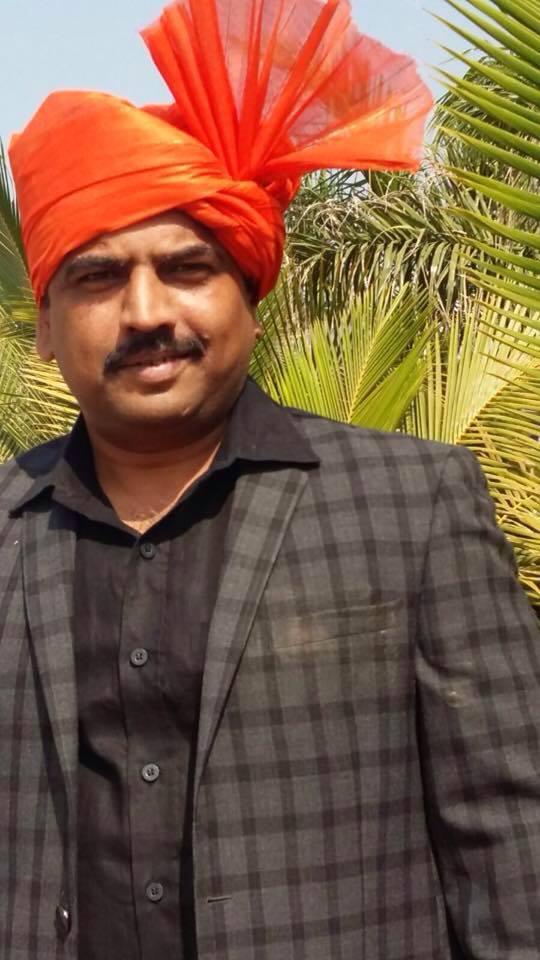 Anju: Switching from a corporate career to come down to the roots and do farming is a dream that people rarely materialize; especially if it is second innings of their career? How did you accomplish that?

Satish: Today, mostly everyone whether a Corporate professional, a bureaucrat, or any common man has a paramount concern "How Safe is My Food?" Given a chance for best assurance probably everyone would want to do their own farming. The fact is that it is the NECESSITY is for everyone, but POSSIBILITY for only a few.
The need pushed me to get at the growers end and share the market needs with them on the grounds of "safety". I figured out a big gap prevailing there and I realized that foremost as a consumer I need to understand the growers' needs. The farmers are burdened with loans which they have to pay to the seeds and fertilizers companies. I needed to delve further into it and thanks to my interest and inheritance of knowledge and village friends from my grandfather in Sangli district, Maharashtra. There are still some natural farmers who have adequate information and experience. All I needed was to collaborate with different groups and communicate my goal to bring to the consumers of Mumbai the much awaited – ASSURED nutritious, grown with natural fertilizers, direct from farms to HOME.
I have worked with some prestigious organizations in IT, Telecom, office automation etc. and have managed marketing, sales and operations to have extensive knowledge about the same. The product is always incidental. In technology products, we used to create demand, position the product and sell it. Here the need is already there. What is needed is a trustworthy brand with safety. In case of food, consumers need product traceability and that's what I facilitated them with.
I came up with Satvik Foods with end to end solutions. We started farming naturally, farm packaging and also retailing through e commerce operations. We started getting excellent response as we launched in Dec 2014.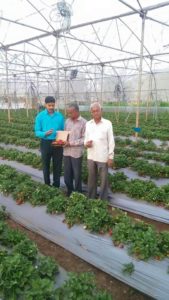 Anju: You mentioned about farmers' high dependency on buying seeds and fertilizers and other chemical based crop protection solutions? What were the challenges in sharing your concerns with the farmers and get them move to the natural farming practices?
Satish: I went to the grass root levels to understand the issues of farmers about their dependency on fertilizers and pesticides, insecticides etc. I knew that it was not the same situation three to four decades ago. Conventionally farmers used to do selective breeding and use it for the next year. Today, you need to buy seeds for sowing which is poison coated. It protects from germs and insects, but it is not the natural way as it also kills the micro-nutrients inside the soil. The toxicity begins from there. The soils started degrading. Earlier farmers used cattle manure as fertilizer and they also used crop rotation.
Our age old practices help maintain the ecosystem with the soil retaining its micronutrients. With no crop rotation and soil degradation the use of artificial fertilizers went up. 
On the other hand the farmers are under debts. Despite doing best for their farmlands, they are under losses. Green Revolution shifted the dependency on chemicals supplied by seed and fertilizer companies. One example is sugarcane crop in Maharashtra. With growing demands it became a year round crop, which has impacted the ecosystem, the farm system. The soil started getting degraded to the extent that the 1 acre which used to produce 80 tons of sugarcane now yields only its half.
Many farmers do farming without cattles, while some start banking more on cow's milk as their profitable business. Both are little extremes. Cattle manure is great bio-fertilizer, specially the one produced by Indian cows Gir, Saiwal contain special micronutrients. Their milk production is not much, however the nutrients are richer.
We spoke to natural farmers and we promoted their methods, learning and experience shared by creating some common forums. We educated the farmers that what you are losing in this whole process. Many of them realized that there is a clear path for saving their crops, soil and ROI through natural farming. We continue our work for farmer education through our network and support tools through modern gadgets, app etc. also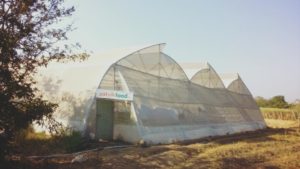 Anju: The expenses for ORGANIC are high and thus it requires deeper pockets to be completely organic. So are for the organic produce the targets audiences are always the higher income groups? For middle income groups, there is always a question of AFFORDABILITY and AUTHENTICTY.
Organic is a very good marketing term. Three decades back we did not know what is organic, because we were anyways producing and eating organic.
Satish: Organic is a very good marketing term. Three decades back we did not know what is organic, because we were anyways producing and eating organic. I rather call it natural farming. Organic is a term which has now linked with certifications. These are primarily the MNCs such as Ecocert and Biocert which certifies. From the marketing perspective the moment you say organic, a chain of expense starts for certification, organic seeds, organic fertilizer etc. and thus the end prices also increase.
India has now certain organization coming for certification which is though late but good for making it affordable. Besides, the Government has announced the Participatory Guarantee Systems (PGS). It is the decentralized organic farming certification system under which a farmer can form a group of about 25 farmers on 50 acres of land. They can register with PGS and apply for organic certification which will be free of cost. So, more and more farmers are registering with this scheme. The awareness of organic farming is increasing but it is going to take more time to change the whole system again. Earlier organic fertilizers package costs were Rs. 5000-6000 which have come down by 50%. More of such facilitation and subsidies are bound to happen. Farmers need to be made aware.
There is also stringent auditing by the Government officials which requires farmers to do hard work. In three- four years from now a lot of farms will be converted into organic farms to make organic affordable.
Anju: Given a choice perhaps everyone would want to consume organic foods, in particular all the educated and informed people. But the reality is that the produce can't be enough to feed the growing population. What is your estimate on consumption of organic foods in India?

Satish: Besides, the PGS scheme by the Government, media and activists are already disseminating a lot about the necessity of organic, safe or natural farm produce which is chemical free.
Organic growers will increase by 20-25% in the next 3-4 years and organic consumers will grow on the same ratio and incremental, because soon it will be made affordable. Middle income group will become the key drivers for the food demand.

Anju: What type of fruits and vegetables does Satvik food caters and in which area? Any staples or other crops? What is your customer satisfaction level?
Satish: Satvik Food (SatvikFood.in) focuses on fruits and vegetables such as Natural and carbide free Ratnagiri Mangoes, lychees, bananas, melons, strawberries, capsicum, chillies and all other green and leafy vegetables. We go seasonal and regional.
We chose this segment as they have higher incidences of chemicals right from protection to ripening. Fruits and vegetables are also the most difficult market to retain its freshness and that is where we decided to become a part of supply chain with the brands such as Big basket, Nature's basket and Hypercity
Satvik food earned customer loyalty and growers loyalty by making both the ends meet. Our customers can go and visit the farms. The key thing is availability of product traceability. People need genuineness, a good quality safe product to eat. Rest is all the word of mouth. We do some brand engagement through social media, videos with real customer testimony.
We are committed to supplying the consumer and our customers with the finest, high-quality farm produce, by bringing farm lands under natural farming and farmer education. Satvik Food supports these goals with a corporate philosophy of adhering to the highest ethical conduct in all its business dealings, treatment of its employees, partners, farmers and social and environmental policies.
Retaining our modern belief for supply chain and information, for cultivation we go completely retro relying on the ancient wisdom of Indian civilization where they even knew the breeding season of breeding season of insects being full moon and new moon and will do sowing or solutions accordingly. We use Indian cows for farming. They produce A2 grade milk and contain higher calcium, but their milk is not sold and used farmers' family, while the dung is used for farming. Cow urine is use for crop protection. There are other fermented sprays made from jaggery etc. which keep the pests/insects away.
Anju: So there is lot of positivity, but from a general awareness perspective which food do you think should be bought organic, to minimize the toxicity levels? Any suggestions for storage?
Satish: Cereal crops usually grow in dry regions and have lesser incidences of need of pesticides spray or the residues. What one can choose is fruits and vegetables. Mainly avoid grapes, strawberries, pomegranates as they are highly infested with chemicals. Apples available throughout the season are not right. For storage also there is Custard apple, Melons, Chickoo, Bananas dipped in carbide water. Avoid eating clear yellow bananas. Spinach normally grows in 45 day but gibberellic acid (GA) it can just grow it in 20 days. Green vegetables may have higher chemical traces.
To be safe one should have regional and seasonal fruits.
Traceability of product is important. People staying in town they don't have vegetables from vicinity. If they can do their kitchen/ terrace gardening nothing like it! Tomatoes can be grown anytime of the year. Other vegetables such as chillies, okras, capsicum, spinach, gourds etc can be easily grown at home. Likewise the herbs such as dill, fenugreek, coriander, mint can be grown at home. For storage also you can use neem patta, turmeric, salt etc. to avoid infection or insects.