Nature photography, wildlife, and birding are the new fads with blessings of the digital and tourism boom. What seem to be the rare shots earlier, have now become an aspiration for anyone with the lens! It is great to be in Nature and learn about it. But as we leave the urban settings, love and care for nature must be our cardinal rule. Anju discusses this hobby with the wildlife photographer and entrepreneur Mahesh Nair (Owner- Picsdream).
Anju: Which are the locations you have traversed across the globe or in India for your favorite shots. What is the travel aspiration in future?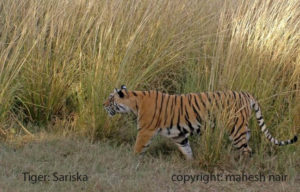 Mahesh: I have shot extensively in the US, Yellow Stone National Park is one of my favorites, then there are many parts of Europe, South East Asia, and Australia. My favorite location for landscapes is Ladakh, which should be on everyone's bucket list and Borneo for the variety of wildlife that I could shoot there. My aspiration for future is the Artic area for landscapes and Amazon areas in South America for wildlife.
Anju: Which is your favorite animal to photograph?
Mahesh: I really don't have a favorite animal since I see beauty in every animal that I shoot. But it is the beautiful Common Kingfisher whose colors always fascinate me!
Anju: Who are your favorite wildlife photographers?
Mahesh: Internationally I like the work of Peter Chadwick and Dave Watts. Closer home, I love the work done by Balan Madhavan and Usha Harish (Indian but lives in Africa).
Anju: For someone to follow wildlife photography as a serious hobby or a profession, what are your key recommendations for the lens, as well as the code of conduct as a respect for nature and wildlife?
Mahesh: For any wildlife photographer, telelenses are a must since most animals or birds will not let you come near them. A 300 mm+ lens would be a must. Also, since most shoots happen early in the morning or late in the evening, you will need a fast lens. It is a lens with a larger maximum aperture that is, a smaller minimum f-number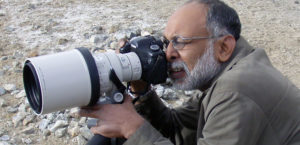 because it can achieve the same exposure with a faster shutter speed.
As far as the code of conduct goes, the first thing that a photographer needs to realize is that he/she is an unwanted guest in the abode of the animal. You need to respect the fact and take care to not disturb them. Using a Flash is an absolute no-no when you do wildlife photography. Do not wear bright colors which distract and disturb animals and wear browns and greens (much like camouflage clothes) to blend in with the surroundings.
From your safety point of view, you need to understand basic animal behavior and take care accordingly. Animals with babies tend to get very much disturbed if we go near them and they may even attack sensing that their baby is in danger. When an elephant crouches and becomes still, it is a sure sign that he is going to charge and we can never outrun him!
Anju: With the rising tourism and fad for photography we are probably making more noise in the quiet and peaceful nature. Any examples where you felt that people should have a more conscientious approach? Examples of the places where there are best regulations.
Mahesh: While many of our National parks are regulated, we still have a long way to go in terms of not disturbing animals. The authorities need to ensure that only electric vehicles should be permitted inside sanctuaries to reduce noise and pollution levels.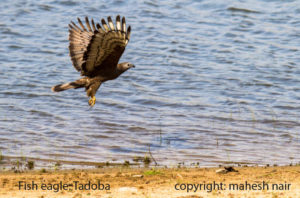 Recently I was in Tadoba Sanctuary and there were some tiger cubs near a water hole. The spot was congregated by the private vehicles and they also refused to move away or leave room for other vehicles to get them any sight. Some of the drivers at the back started honking to get the front vehicles to move. All the three things are inappropriate here- allowance of private vehicles, people not co-operating and worst is the result of honking, which is an absolute no-no, in the realms of the wild. Some people even got off their vehicles to get a better look which not only disturbs the Tigers but also poses a danger for the people.
Another time in Sariska, I found Forest Rangers with Trackers (all the tigers wear radio collars) figuring out where the tiger is moving, and hordes of tourists in jeeps started following him till they found the tiger and then chased the tiger till he decided to go back into the forest. In Sariska, I saw a person with a point and shoot camera taking a photograph of a Night Jar with a flash while it was peacefully sleeping under a bush. As its name suggest it is a nocturnaTigers and sleeps during the day and its sleep was definitely disturbed by the flash. Needless to say after my chat with him, he would never use a flash on an animal again.
Ranthambore, Kaziranga and Kanha are examples of parks which follow good practices. Most of the tourism related issues happen because the tourists are not aware of what they should and shouldn't do in a park. It may be a good idea to give a short orientation to tourists before they are let loose inside Sanctuaries.