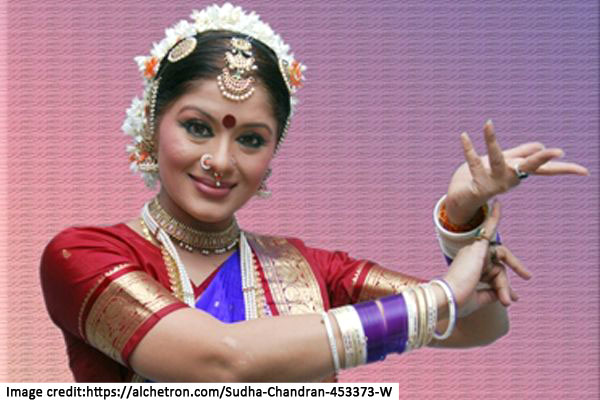 Disability does create challenges in one's life, but faith, optimism and willpower has enabled many persons with disability to accomplishing something that completely sound persons can not even imagine. Most of us do know about the accomplishments that Helen Keller, Stephen Hawking, Beethoven made while Sudha Chandran tops the names in the Indian landscape.
In India, there are many more people who have honed their abilities in a way that has not just overcome their physical challenge but have helped or inspired many others
Harish Kumar: Instead of just feeling any less or limited with a missing limb (below his right elbow), this Ahmedabad based fellow established 'Ability on Wheels' for those who may similar or other disability. Leaving his corporate job, he set out his foot for a National record participating on All India Driving Expedition across 28 States and 7 Union territories in 29 days 6 hours and 20 minutes. Read more about this Ahmedabad based gutsy fellow on Abilityonwheels.org
Preeti Srinivasan: Preeti Srinivasan represented Tamil Nadu Women Cricket Team at the age of eight. She was also a National Swimmer. However, when she was 18, she got a paralytic attack which made her confined into a wheelchair. Living with disability for such a long period gave her spiritual awakening and she started an organization by the name Soulfree in Tamil Nadu with the support of her family. Soulfree spreads awareness about spinal cord disabilities, it also empowers disabled people by providing rehab facilities.
Rajen: Rajen never lost hope and pursued his passion for journalism and photography even when he became partially deaf due to atherosclerosis disease. He has been teaching photography to the cancer patients for years which is supported by Tata memorial hospital. Under his initiative 'Spread light through photography' he also organises free workshop for the underprivileged children.
Visit his Facebook page to know more Spreadlightthrough photography
Satendra Singh: Satendra Singh is a prominent disability activist works extensively to make public places more accessible to persons with disabilities. Suffering from polio, right from his infancy, he realized that the world is not created for people with special needs, and so he decided to make one. He actively pursues to make public places disable friendly such as ATMs, post office, medical institutions etc He is also a founder of Infiniteability: a medical humanities group on disability.
Javed Abidi: Human rights activist Javed Abidi is a popular name when it comes to laying down a foundation for the economic opportunities for the disabled. He was diagnosed with spina bifida which didn't stop him from moving to London for studying journalism. He has been actively engaged with disability rights for years, and is the director of the National Centre for Promotion of Employment for Disabled People (NCPEDP) in India, and also the founder of the Disability Rights Group. In July, Abidi also took over as the Vice-Chairman of the International Disability Alliance, a global alliance working for disability causes.
Dr. Suresh Advani: Dr. Suresh contracted polio when he was only nine years old and has been on wheelchair since then. He never accepted defeat and being recognized for his contribution in the field of Oncology. Dr. Suresh has won Padma Shri in 2002 and the Padma Bhushan in 2012. He is the first oncologist in India to have successfully done a bone-marrow transplant.
Sadhna Dhand : Sadhna Dhand lost her hearing at the age of twelve as she is suffering from a brittle bone disease. Sadhana pursued her passion for painting despite having special needs and set to won the National award. She has received many awards at the state and National level for painting and photography. She is now teaching these skills to the students and conducts classes at her home. Besides, she is an active social worker and donates to various organizations working with children with mental and physical disorders.
Source: .livemint.com/Leisure/1NkD4OkdnZ3JQrPra8w3YM/Javed-Abidi–Disability-is-a-developmental-issue
achhikhabre.com/famous-indians-physically-challenged/