Exploring new cafes and restaurants is the latest fad even in smaller towns in India. Mostly, we all look for taste and ambiance and food safety is the rising consciousness. But do we go for scoring beyond for something like eco-friendliness- minimizing food and water wastage, avoiding plastic disposables and proper waste management. Anju makes some interesting conversation with Ankit Bohra (co-founder TAPRI); as she explores their attractive eco-theme and eco-wares.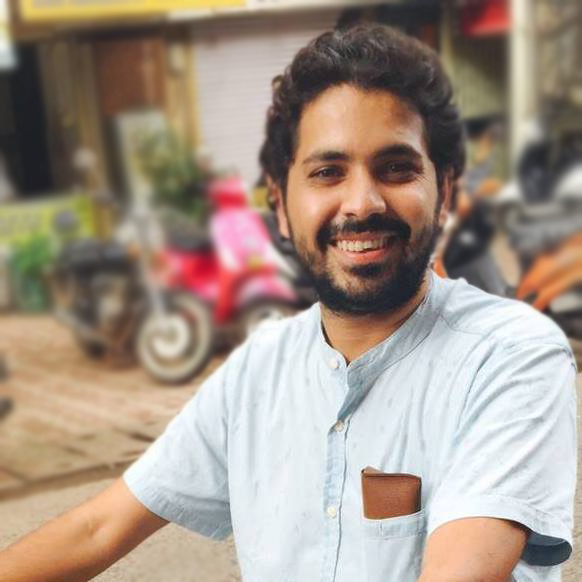 Anju: The key concept behind Tapri seems to be going back to the small chai thhadi which is presented in an urban way presenting a wide range of chai varieties. What would you add to it?
Ankit: While doing MBA in Mumbai, there was a business idea competition. Saurabh Bapna and I were classmates and we were toying ideas sitting in a chai dukan and it just clicked why don't we just work around the same and present it the way we will create it? We just did the same. We brought the differentiating point through our creative edge of creating spaces with modern outlook but retain the old world charm. Saurabh and I co-founded TAPRI at Jaipur in 2010.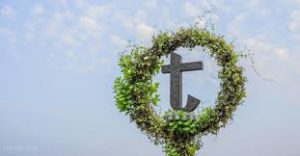 Anju: Tapri's venue design had to be rustic sticking to the origin. The open spaces, use of hay and wood, and the eco-wares just fall in place perfectly that reflects your eco side too! Was it something conscious? Tell more about Ramjara (the water container).
Ankit: Yes very much! We work on spaces primarily before working on our food products. The concept of thhadi or tapri is all about some open and little informal spaces, which people can easily associate with, to sit and have conversations over chai.
For tablewares and serving we worked on a range of things. We chose Ramjaras- our age old Indian tradition. These copperwares are known for antimicrobial and anti-bacterial properties. Then there are glasses (the conventional thadi glasses that can still be seen on some chai thhadis) for serving chai. There are wooden trays for food platters. There are donas (bowls made of leaves) and biodegradable plates.
We chose to use recyclable and eco-friendly disposables over the regular fine china or other ceramic or metalwares to minimize wash cycles and save water.
We try and avoid plastic wares at every step. We use paper glasses and cups. Even our spoons are either metallic or wooden. Our food items are also fast run items and at one time people would order a couple of snacks together.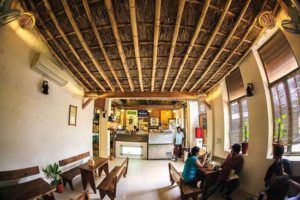 Anju: Do you think your customers reckon the eco wares that you use? Or does it just end at taste, ambience and value for money?
Ankit: It is a mixed thing. Some people just like it without paying much heed, some people like you or me will go on the consciousness part of it, and some would just go on demanding their preferences such as more of glass or ceramic wares instead of disposables. Some do feel concerned for the paper disposable also. But that is our conscious decision for hygiene and saving water. We go by our belief.
Anju: For cafes and restaurants there is always scope of food wastage? How do you control or channelize that?
Ankit: Yes there may always be. However, in our case we mostly prepare fresh. Mostly we serve instant and fast moving healthy snacks, such as vada pav, sev puri, oats, tofu or noodles etc. So 90-95% food served is fresh with the idea of its consumption in just about two hours. We do not stock.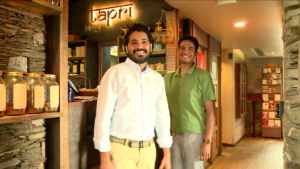 Anju: I hear that Tapri is coming up in Mariott as well. Will it be any different from your core rustic brand image or serving small cute signature Parle G with Masala Chai? Also, I must compliment you for the wits in crafting the menu and the captions on t shirts.
Ankit: Well, thanks for that. Many people like you find the Chai and Parle G combo cute! But then there is a catch again of wrappers if you look at it. However, we can't offer large packs or loose biscuits to avoid food wastage; and no matter how consciously you may do it, there may still be some nitty-gritties which you can't completely do away with. From the broad perspective we take care of our core theme which beyond the look and feel, focuses on taste, hygiene and also the minimal impact on nature.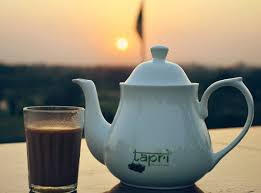 Glad that you like the menu and t-shirts. I was a copywriter in an advertising agency before starting TAPRI